This illustration by John Schmelzer appeared in the December 1986 issue of Ford Times.
---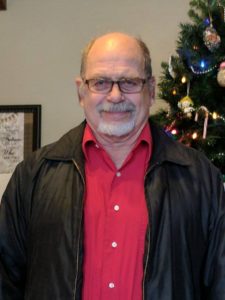 Congratulations go to Ed Gillmore of Bristol, Wisconsin, our champion Liar of 2016. Ed submitted this whopper: "Grandpa went to a big fancy hotel for the first time in his life, he said the bed was so big he had to use his GPS to find Grandma!"
All this year's winners are homegrown Wisconsinites. We had three honorable mentions, in no particular order . . .
"I went fishing this summer and dropped my cell phone in the lake. The next day, I got a selfie of a 16" walleye!"
– Tom Uhen of Burlington, WI
"The parking lot of the coffee shop I go to has pot holes so big they have to put no fishing signs up when it rains."
– Dale Wheelock of Delavan, WI
"My friend's credit is so bad, nobody will even take his cash."
– Neil Everts of New London, WI
To enter the contest for 2017, email your entries to championlies@gmail.com or address them to The Burlington Liars Club, P.O. Box 156, Burlington, WI 53105. If you or someone you know, would like to become an official card carrying member of the Burlington Liars' Club, please include $1.00 along with a self-addressed, stamped envelope.