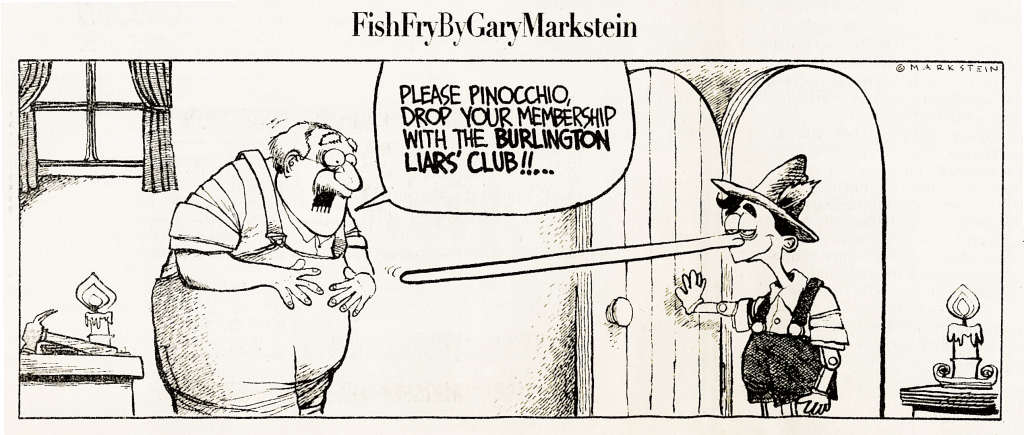 Mail your entry to:
Burlington Liars' Club, P.O. Box 156, Burlington, WI 53105
or send us an e-mail: [email protected]
If you want to become a card-carrying member, include $1 with your entry along with a self-addressed, stamped envelope. A membership card also makes a great present for that special someone.
The deadline is before the end of the year, any entries received after that will be entered in the contest for the following year.