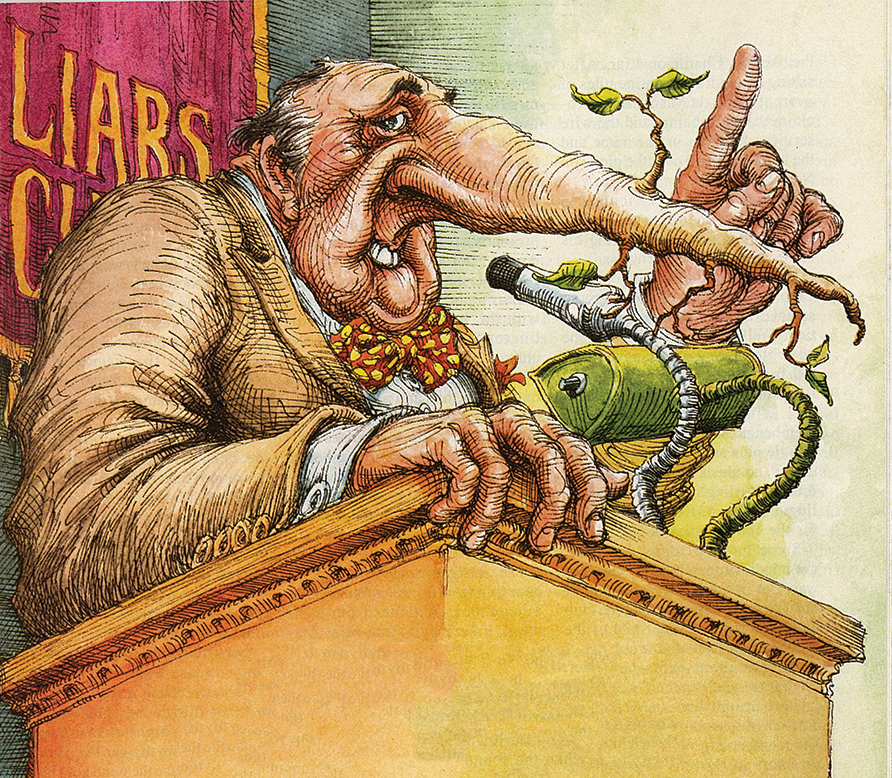 This illustration by John Schmelzer appeared in the December 1986 issue of Ford Times.
---
We Have a Winner for 2022!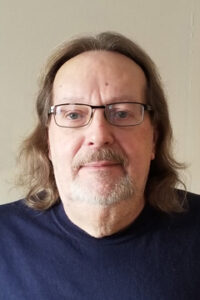 Let it be known that the officers of the Burlington Liars Club after due consideration of evidence available to them, do hereby declare that Daniel B. Lohnis is this year's Champion Liar and therefore deserves the accolades and respect due the recipient of this most prestigious award.
Daniel submission reads:
"The list price of my new car was so high, I was able to use the cash back rebate to purchase my first home."
Honorable Mentions in no particular order go to:
Wayne Everts of Salem, Wisconsin.
"My dog is so confused with all the political whistle blowers he doesn't know which way to go or what to do."
Dan Anderson of Lake Geneva, Wisconsin
"I'm not saying that diesel fuel is expensive but the bank has a loan officer next to the pump."
Jim Wickert of Sun Prairie, Wisconsin
"On Valentine's Day I asked my wife whether she would like breakfast in bed. She said that would be very thoughtful so I pushed the bed out into the kitchen. Even went to the extra effort of making sure that she could reach both the stove and the refrigerator. I didn't even get a 'thank you'."
Jim  Kubath of Burlington, Wisconsin
"For the past 15 years I have been unable to eat any of my favorite foods, such as Italian, Mexican, Greek or drink any bee. This is due to a very touchy stomach. I saw an article about a clinic in a country that shall go unnamed. I made contact with them about getting a stomach transplant with that of a goat. I had the operation done about a year ago. And when I returned home by first meal was a huge place of spaghetti with extra sauce and I drank several beers after which I ate the cans. I gotta say it wasn't baaaaaaaaaaaaaaad."
Congratulations to all our winners. If you would like to enter the contest for 2023, mail your tall tale to: Burlington Liars' Club, P.O. Box 156, Burlington, WI 53105 or send an email to: championlies@gmail.com along with your name, address and your tall tale. If you or someone you know would like to become an official card carrying member of the Burlington Liars' Club, include $1 for each membership along wh a self-addressed, stamped envelope.